Event Date:
Friday, October 17, 2014 -

1:00pm

to

2:00pm
Event Date Details:
Friday, October 17, 2014 at 1 pm.
HSSB 4041
UCSB
Department of Black Studies Lecture
co-sponsored with
Center for the Study of Work,
Labor and Democracy
UCSB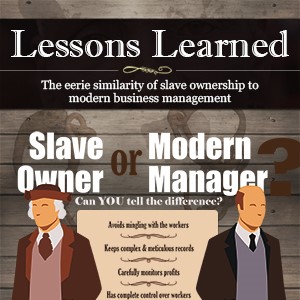 As part of the Department of Black Studies continuing investigation into the ways that race and slavery construct the central institutions of American life rather than remain exceptions to it, we are co-sponsoring a lecture by Professor Caitlin Rosenthal, University of California, Berkeley, on the relationship between American slavery and the scientific management techniques of American business in the 19th century and how it continues to structure management theory and labor practices of American business today.
Friday, October 17, 2014 at 1 pm.
HSSB 4041
UCSB
October 8, 2014 - 10:48am