Student and Alumni Spotlight
CONGRATS GRADS!
Here is a look at some of the Graduating Seniors from the class of 2017. Congratulations graduates and good luck on your future endeavors!
---
Name: Bridget Kyeremateng
Major: Black Studies and Feminist Studies
Extracurricular involvement: Orientation Programs, Coordinator; Women's Ensemble Theater Troupe, Director; Gaucho Tour Association, Vice President; Women's Center, Programmer; Resident Assistant
Most Influential Professor(s)/Faculty Member(s): "Dr. George Lipsitz in Black Studies 1 was the first course I took within the department. I'm sure Dr. Lipsitz has heard this many times, but his presence and passion in the work he does inspired me to be a Black Studies professor. I still lose myself a bit whenever he walks in my presence. I have to remember to breath. One of my favorite and most challenging courses with Dr. Ingrid Banks for Women, Body & Politics. You never walked into her class unprepared; you'd be a fool to step up in class empty handed. Thank you both and every professor who has pushed boundaries for this department and continue to do so. Rest In Peace Professor Madison. You are loved and missed."
Post-Graduation Plans: "I am planning to hopefully travel to Europe after 15 years of not being back to Italy since I was born there. After some weeks of traveling, my plan is to move to New York City to pursue opportunities that involve or intersect the arts, social justice and international work. I plan to go to Grad School in the near future :)"
---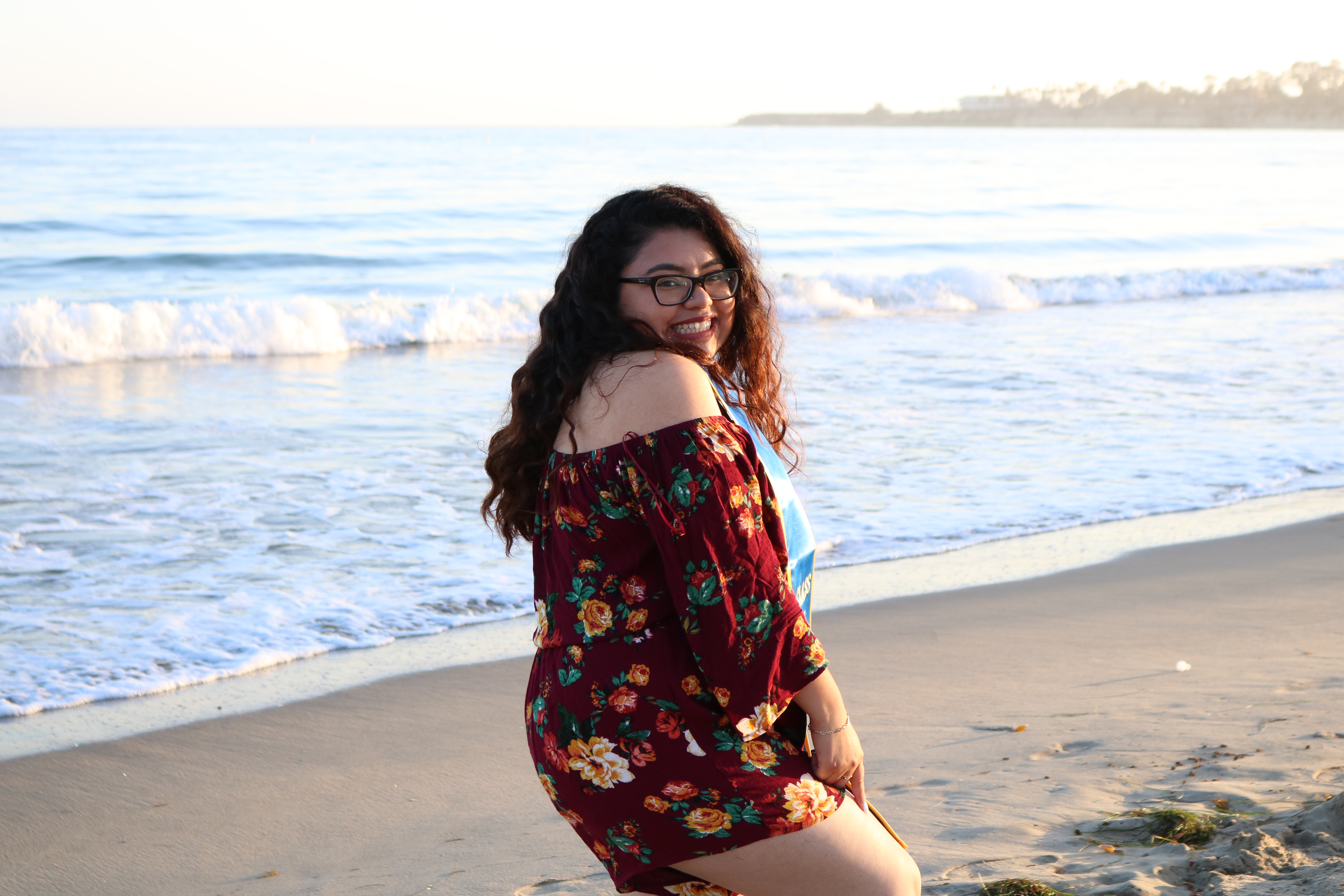 Name: Janet Lopez
Major: Black Studies and Sociology
Extracurricular involvement: Santa Barbara Student Housing Cooperative; Sigma Omega Nu, Latina Interest Sorority Inc.; Cal-SOAP; USEU(Salvadoran Student Union)
Most Influential Professor(s)/Faculty Member(s): "I remember being a shy and confused freshman and stepping into my first Black Studies course with Professor Akudinobi and completely feeling a purpose. After taking Black Studies 3, I completely fell in love with the discipline and I wanted to learn more. Shortly after, I remember stepping into the office and meeting Joseph Tapiro and declaring myself a major. I haven't regretted ever since. I also want to honor Professor Madison who pushed me to think critically and question the world we live in today. His Black Studies 50 course really opened up my eyes to the continuous injustices the black community face in media and society in general. It is really hard to pick one or two courses when I absolutely love my whole black studies undergraduate trajectory. I would not have been here if it wasn't for this awesome department!"
Post-Graduation Plans: "Study Abroad in Barbados and eventually pursue a Masters in Education for School Counseling"
---
Name: Mi'Chael Wright
Major: Black Studies and Sociology
Minor: Education
Extracurricular involvement: UCSB Division I Women's Basketball; Team Captain, 2015-2017; Black Student Union; UCSB Gospel Choir
Most Influential Professor(s)/Faculty Member(s): "Dr. Jude Akudinobi always came to class with a positive attitude, positive smile and excited to teach us something new. I will never forget seeing him around campus and hearing him say "HOMEGIRL! GOOD TO SEE YOU!". He was a reminder that even in spaces that you sometimes felt weren't made with you in mind, being Black, proud and myself would always be the better option."
Post-Graduation Plans: "I will be attending Howard University Graduate School to continue my studies in the Sociology. My future research is focused on Blackness in America, primarily focusing on the disregard and insensitivity to the lives and care of Black Women."