Department of Black Studies
University of California, Santa Barbara
Student & Alumni Spotlight
"Where are they NOW?"
A look at some of the Graduating Seniors from this past class of 2013-14. First up is Jorge Ramirez, Winner of the prestigious Paul Robeson Award recognizing outstanding scholarship and community service.
------------------------------------------------------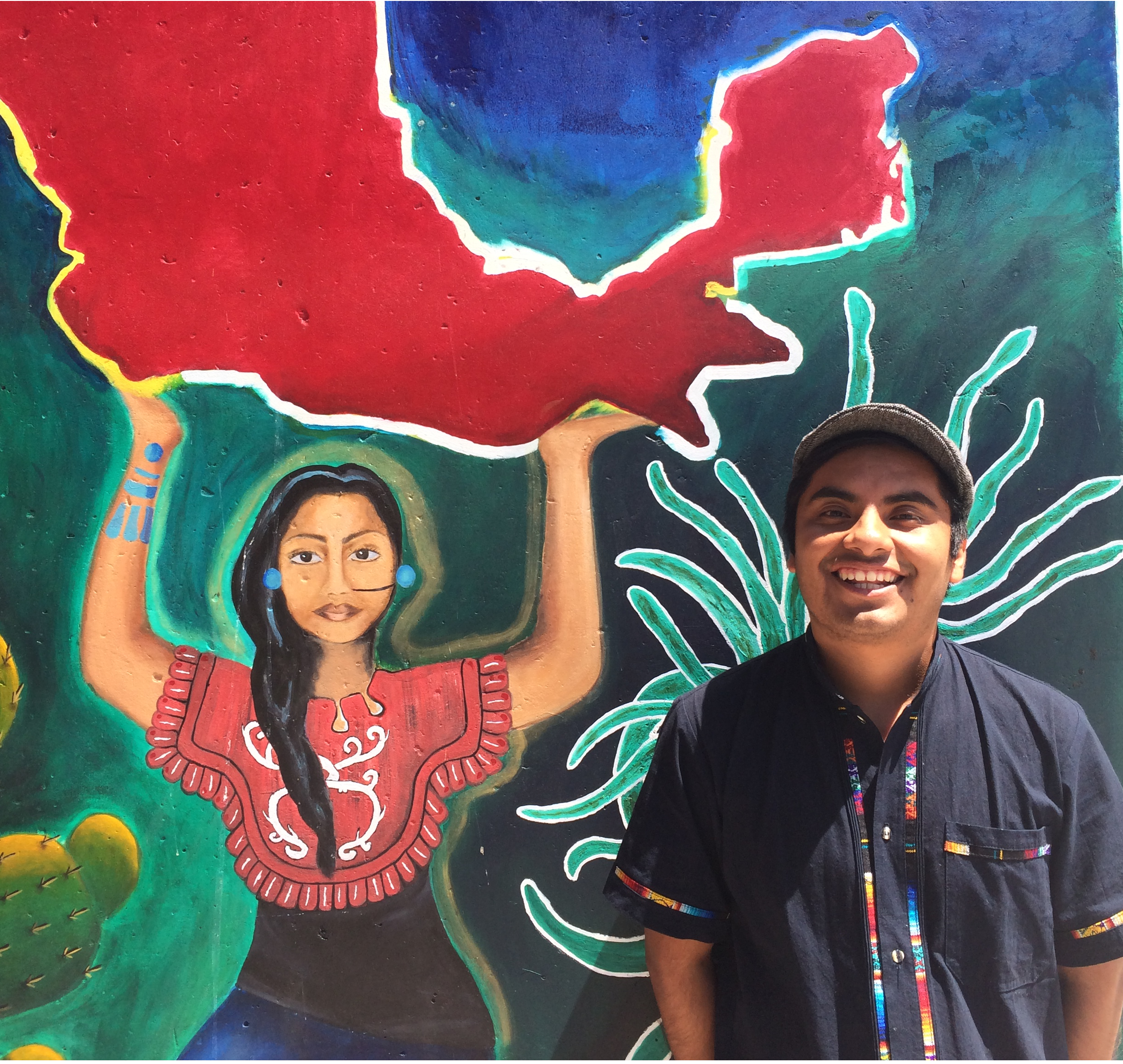 Student Statement:
I am now a PhD student in History at the University of California, San Diego. My research focuses on 20th century U.S. history with an emphasis on cultural history, migration studies, and relational notions of race. I am particularly interested in the Immigration and Nationality Act of 1965 to understand how a new immigration system emerged during this time period and how it affected practices on global labor and nation building in the present. I examine the first mass migration of Oaxacan people from Southern Mexico and their early strategies of survival and cultural practices as important sites to understand the fragments of the economic, political, and social failures of neoliberalism.
The Black Studies Department has been crucial in my academic pursuits while teaching me the importance of bridging university-community work through community-based projects, the critical mentorship from faculty, and the valuable lessons of history. I am part of the Student-Worker Collective at UC San Diego invested in addressing concerns on campus. Through the concept of popular education, the group teaches practical English classes to provide the tools necessary for workers to engage and further become political actors on their own behalf. Furthermore, the Black Studies Department pushes me to continue listening to the voices most marginalized in our society, and how their situated knowledge can teach us about the possibilities for a new future being crafted today. For students who wish to know more about any of my work or questions regarding school, the importance of bridging community-university work, resources, or any other questions please feel free to contact me at jor033@ucsd.edu. Hope to hear from you!                                                                                     
------------------------------------------------------
Faculty Spotlight
The Department of Black Studies at UCSB is absolutely thrilled to welcome 3 new additions to our Faculty base for the upcoming 2014-15 Academic Year. Please take a moment to get to know the new faces in the Black Studies Department. Keep an eye out for the additional profiles each week. First up....new ABD Scholar: Krystal Smalls.
------------------------------------------------------
BIO:
I am a Ph.D. candidate in Africana Studies and Educational Linguistics at the University of Pennsylvania. I received my B.S. in Industrial and Labor Relations from Cornell University and studied Cultural Anthropology at the New School for Social Research. My work is transdisciplinary (spanning Africana/Black Studies; linguistic and visual anthropology, and education) and she has conducted research in Philadelphia, Nairobi, Monrovia and in her own community, the Gullah-Geechee lowcountry of South Carolina. My current project focuses on the racialization processes of transnational young people from Liberia and looks at how they use hip hop and other kinds of "youth culture" to produce a complex semiosis of blacknesses, transnational subjectivities, and new possible futures under the specters of anti-black racism, settler (post)colonialism, and neoliberalism. I also examine social media as a vital space for self-making (focusing on mass-mediated autobiographic images, or "selfies," and the emergence of digital personhood).
QUOTE:
"I am deeply grateful for the opportunity to join the Black Studies Department's vibrant and renowned intellectual community and am excited about engaging UCSB students in challenging and productive scholarship."
------------------------------------------------------
Contact Us
Department of Black Studies
Room 3631, South Hall
University of California, Santa Barbara
Santa Barbara, CA 93106-3150
Tel: (805) 893-8045
Fax: (805) 893-3597
Main Office Hours
Monday through Friday
8am-12pm and 1-5pm
Supporting Black Studies
We invite you to be part of the Department's success in educating the next generation of leaders. More info...