Department of Black Studies
University of California, Santa Barbara
Faculty Spotlight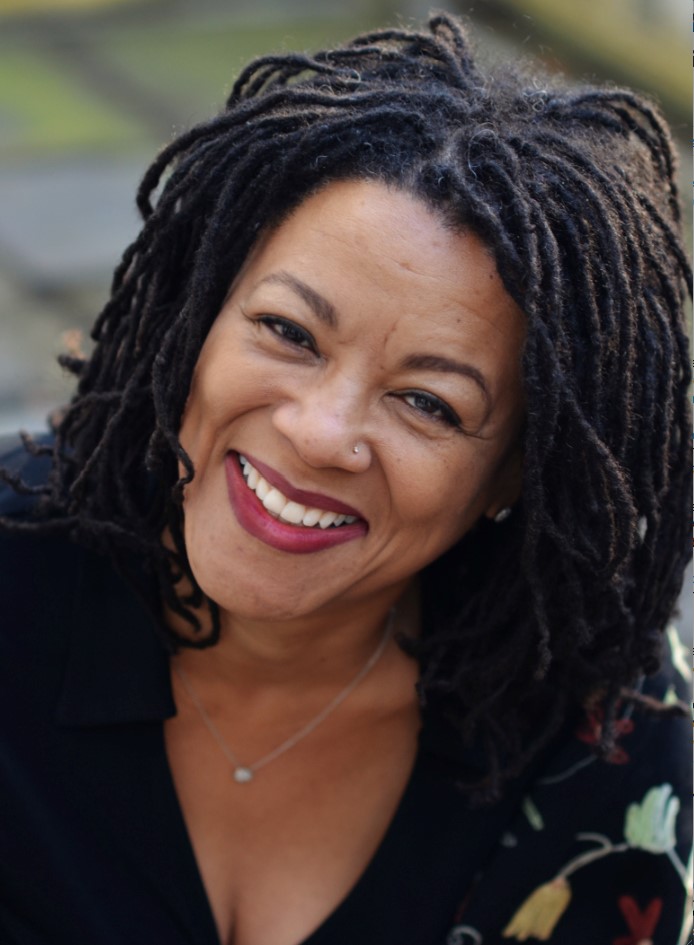 Vilna Bashi Treitler is Professor of Sociology and Chair of the Department of Black Studies at the University of California Santa Barbara. In January 2017 she was named "Sociologist of the Month" by Current Sociology (the Journal of the International Sociological Association).
---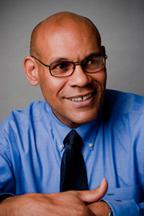 Professor Jeffrey C. Stewart won the College Art Association's Alfred A. Barr Prize for 2017 from Procession: The Art of Norman Lewis, the University of California Press and Pennsylvania Academy of Fine Arts catalogue for his essay, "Beyond Category: Before There Was Afrofuturism There Was Norman Lewis".
---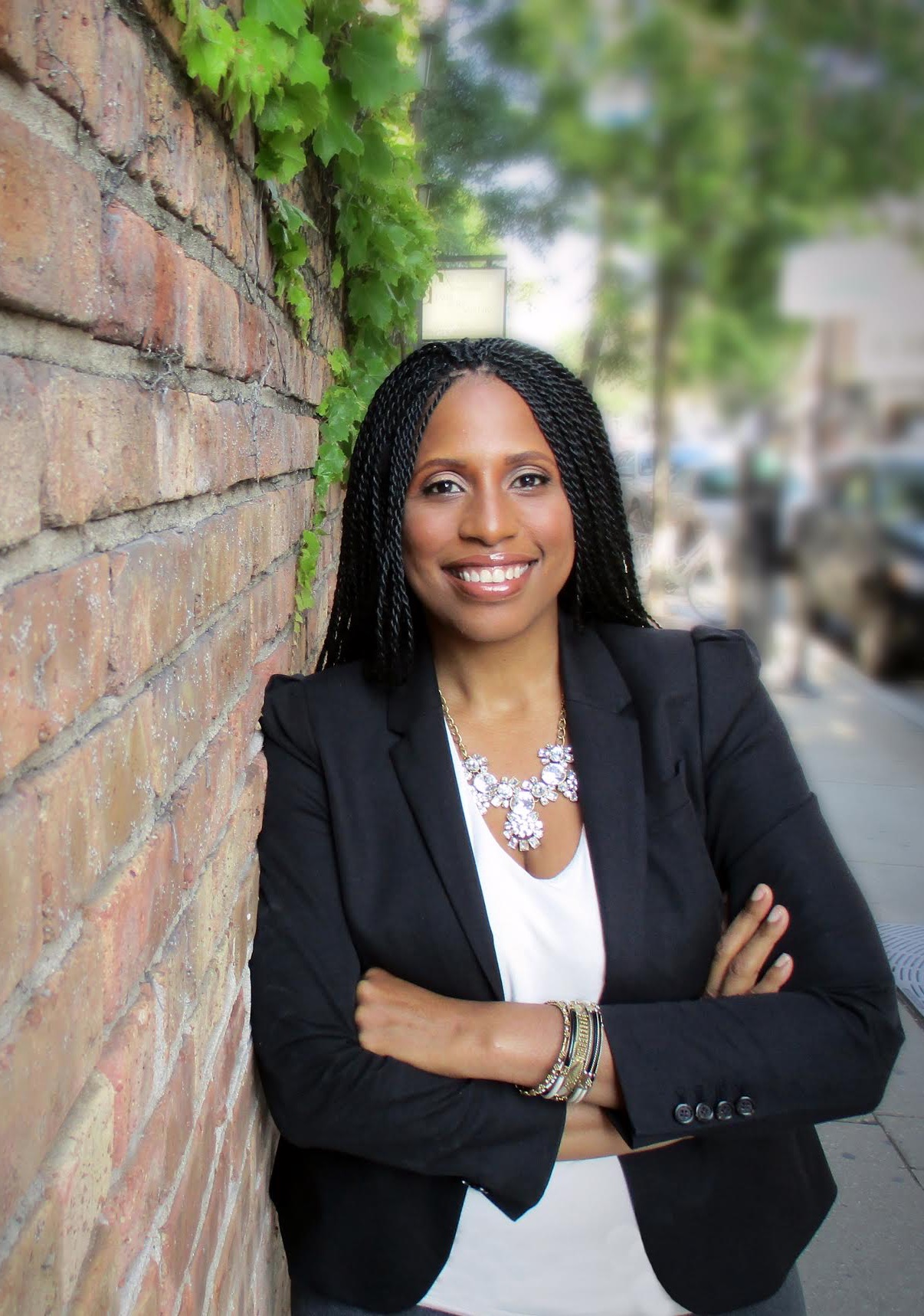 Sherie M. Randolph is the 2015-2016 Ella Baker Visiting Professor of Black Studies at UCSB and Associate Professor of history and African American Studies at the University of Michigan, Ann Arbor. She teaches courses on social movements, black feminist theory, gender, race and incarceration, Black Power, African American history, and women's history.
Randolph's book Florynce "Flo" Kennedy: The Life of a Black Feminist Radical, published by the University of North Carolina Press (October 2015), examines the connections between the Black Power, civil rights, New Left and feminist movements.
http://uncpress.unc.edu/browse/book_detail?title_id=3686
Praise for this book includes:
"Successfully recounts Kennedy's dynamic life: bursting with stories of rebellion and triumph, with a backdrop of historical context and, always, a hint of mystery."
--ESSENCE
"A valuable account of this lesser-known, entirely remarkable woman."
--Los Angeles Times
"[A] stirring biography. . . . This important book is the story, as Randolph handily tells it, of an extremely brave woman who used the courts as well as the media and worked with a multitude of groups to build and maintain coalitions and create lasting change."
--Library Journal, starred review
"A fitting, overdue tribute to an unapologetic firebrand and tireless advocate that time almost forgot."
--Kam Williams, syndicated critic
"Randolph . . . has done an important service for anyone who cares about fashioning a complete and complex record of post-World War II feminist activism"
--Women's Review of Books
"Florynce Kennedy is one of the founders of modern feminism, yet too few people now know her spirit and words, her courageous and outrageous example. I was lucky to have her as a teacher and friend. You will be, too, once you meet her in the pages of Sherie M. Randolph's welcome and important biography."
--Gloria Steinem
http://www.sheriemrandolph.com/
http://www.sheriemrandolph.com/book-2/
---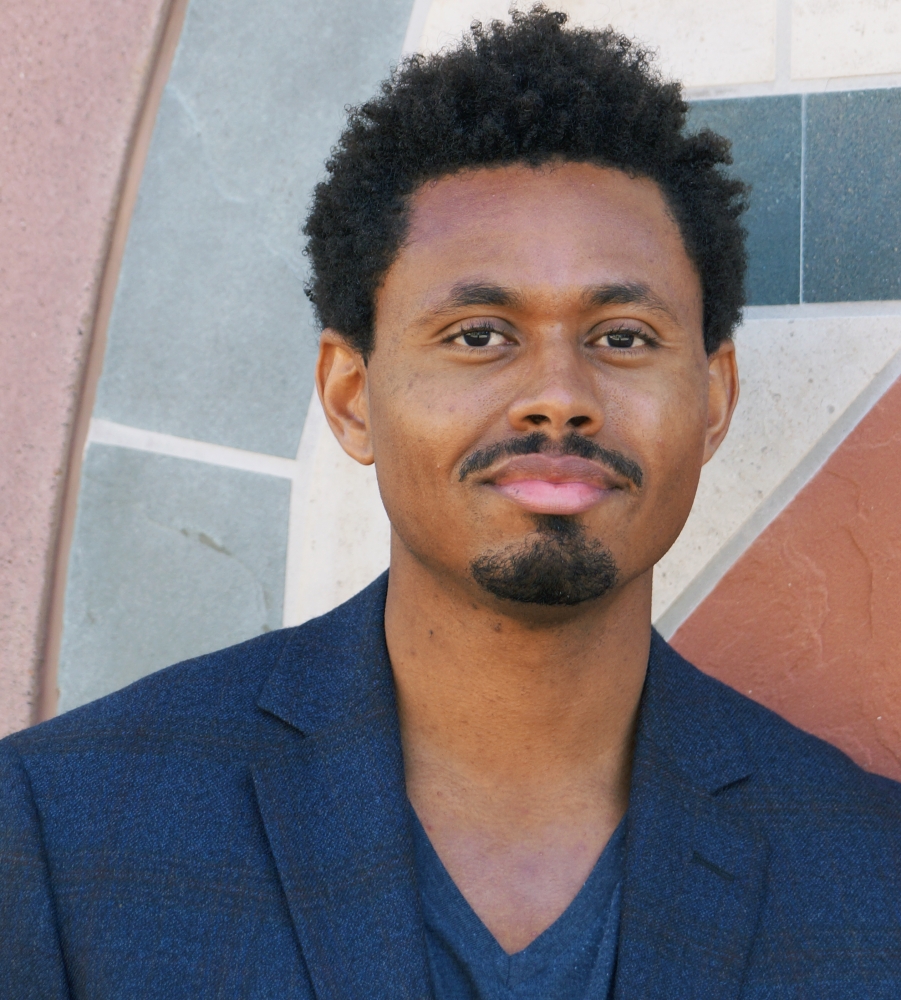 Dr. Terence Keel, Assistant Professor in the Department of Black Studies at UCSB, was recently interviewed to provide insight on an upcoming event at UCSB surrounding the history of the Underground Railroad: "Gateway to Freedom: The Hidden History of the Underground Railroad".
The Walter H. Capps Center for the Study of Ethics, Religion and Public Life at UCSB, will be hosting Pulitzer Prize-winning historian Eric Foner to give a talk on his book surrounding the "hidden history" of the Underground Railroad on Tuesday, March 3rd, 2015 @ 5:00pm in UCSB's Campbell Hall.
--------------------------------------
Notable Excerpts from Dr. Keel's insight includes:
"There's an assumption that what happened 150 years ago really doesn't have any bearing on their lives today and I think that's unfortunate because the Underground Railroad is a story about black and white solidarity in the struggle for freedom and justice, and this is a consistent feature of African American history and American history in general."
"I think the significance of Foner's talk is his trying to carve out an argument about how widespread the Underground Railroad was. But more than that, the Underground Railroad was a coalitional political project that involved African Americans who had run away, as well as white abolitionists and Quakers who were actively working together to create this network of support."

"It's a history of black agency and partnership with other people," he said. "Yet often students assume that a course on African American history is about demarcating boundaries and defining who is and who isn't a proper part of this history."

"This is not one of those research sites where there's a robust archive," Keel went on. "But it so happens Foner did in fact stumble across the record book in which Sydney Howard Gay was cataloging the number of slaves who were making their way up north. It was a record of the names of the slaves and potentially where they were from. And now we can begin to put names to regions and frequencies and time periods in ways that historically haven't been possible. And that's ground-breaking."
---
http://www.news.ucsb.edu/2015/015048/gateway-freedom
---
Student & Alumni Spotlight
"Where are they NOW?"
A look at some of the Graduating Seniors from this past class of 2014-15. Take a second to get to know: Gloria Campos, Austin Wiseman, Vanessa Aubrey & Brian Huang.
---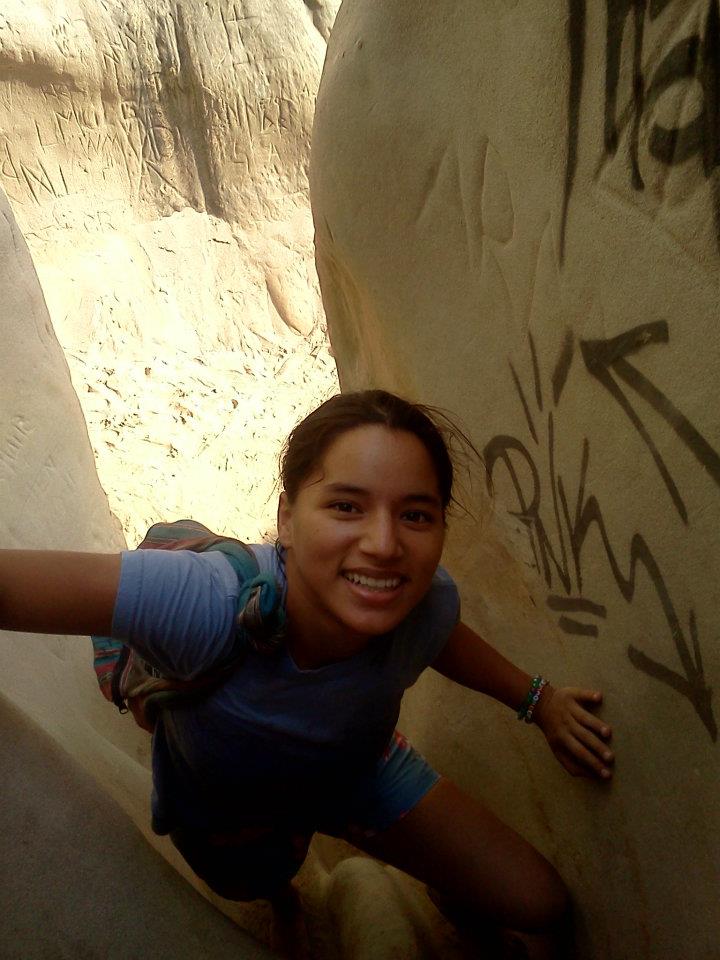 Student Spotlight:
Info: Gloria Campos
Graduated: 2014-2015 with Double Major in Black Studies & Environmental Studies
Currently: Working at "Fun In the Sun", a 6 week summer learning program for local academically and financially at-risk children and families here in SB. Will then be looking for opportunities in Environmental Justice organizations in Los Angeles while pursuing Masters in Urban Planning.
Quote: "While at UCSB I found fortitude in the Black Studies Dept. When I felt that I wasn't getting what I needed from other departments Black Studies provided me with a space where my mind was forced to think critically. In Black Studies I was provided with a new lens to view the world and our society. It is through this lens that I have grown in my ability to critically think. Black Studies professors, faculty, and students are made up of some of the most genuinely supportive people on campus and they are a huge part of my success at UCSB. Thank you to the department for fostering a love of learning in me, for creating the space to allow me to be my whole self in the University setting, and for embracing revolutionary thought amongst our student population."
---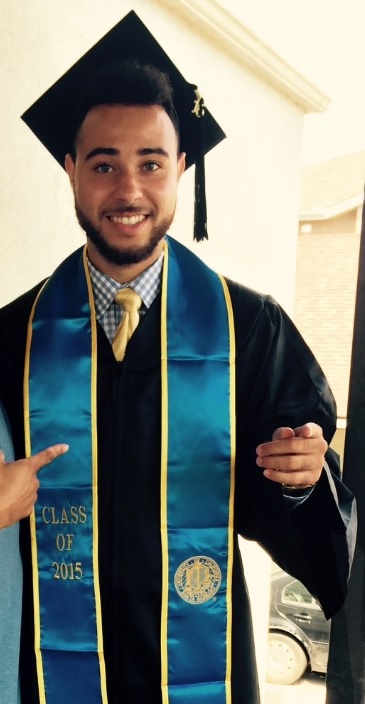 Info: Austin Wiseman
Graduated: 2014-2015 with Major in Economics & Accounting and Minor in Black Studies
Currently: Preparing to begin working for Ernst & Young (EY) public accounting firm in August while studying for first test of 4-part Certified Public Accountant exam.
Quote: "The Black Studies Department at UCSB has meant the world to me. While my major studies immersed me in the particulars of financial reporting and dollar amounts, my black studies classes kept me focused on what's really important in life, working for the betterment of society as a whole. I committed to the minor after being captivated by the genius of Cedric Robinson, lecture after lecture. Otis Madison's "Black Radical Theory" should really be a required course in the major. Finally, Dr. Banks is the kind of teacher and person who will push you to the limits and help you to realize your true potential as both a writer and a scholar. All in all, the fine Black Studies department at this University has: helped me to become a much better writer, reinvigorated my passion for history, and allowed me to learn from the brightest minds on campus. I urge you to take a course or two (or ten) in this department!"
---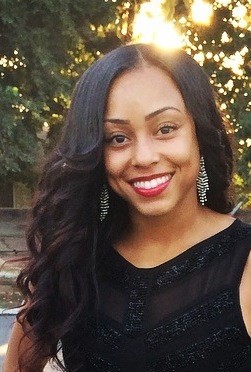 Info: Vanessa Aubrey
Graduated: 2014-2015 with Major in Sociology and Minor in Black Studies & Education
Currently: Applying to Masters programs, specifically interested in participating within the Master of Technological Management program offered at UCSB
Quote: "The Black Studies Department has been an instrumental part of my undergrad at UCSB and there is no way that I could thank the faculty enough for their support/encouragement, along with development that they have provide me with. Since entering the University as a freshman they provided me with open arms, mentorship and research opportunities that allowed me to flourish as an individual and acquire skills beneficial to my future. The support, love and wisdom that this department is willing to provide are remarkable and I would advise each student to take advantage of the resources the department is willing to grant each student with."
---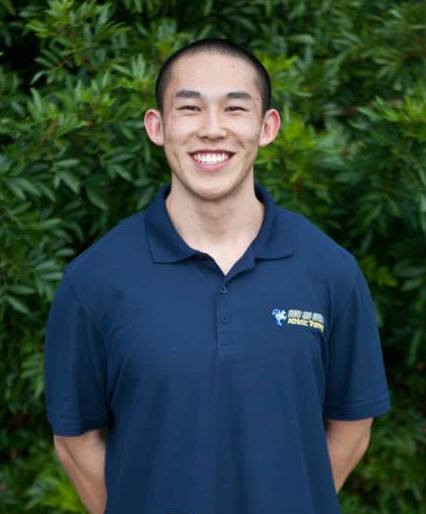 Info: Brian Huang
Graduated: 2014-2015 with Major in Biological Sciences and Minor in Black Studies
Currently: Working at Santa Barbara's Elite Performance and Rehabilitation Center while preparing to become the assistant UCSB Rec Sports strength & conditioning coach this upcoming Fall. Aims to attend Physical Therapy school this next year.
Quote: "I wouldn't be where I am today without the black studies department.  The skills and knowledge I gained over the past four years from the department has been truly invaluable and life changing. I highly recommend everyone take advantage of this amazing department."
---
Contact Us
Department of Black Studies
Room 3631, South Hall
University of California, Santa Barbara
Santa Barbara, CA 93106-3150
Tel: (805) 893-8045
Fax: (805) 893-3597
Main Office Hours
Monday through Friday
8am-12pm and 1-5pm
Supporting Black Studies
We invite you to be part of the Department's success in educating the next generation of leaders. More info...