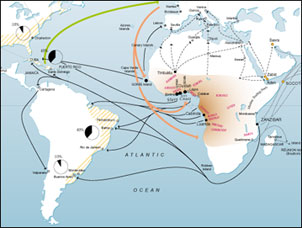 About the Undergraduate Program:
The undergraduate program with the Department of Black Studies allows students to pursue the major or minor degree option. Both the major and minor degree path comprise of introductory and upper-division courses to complete (see major and minor requirements). Students that pursue a major or minor in Black Studies are given the opportunity to learn from top-tier faculty in subjects such as Black Cultural Studies, Social Justice, and Gender and Sexuality. In addition, Black Studies courses focus on the diaspora with introductory courses in African Studies and Caribbean Studies.
Black Studies major students who demonstrate outstanding academic achievement within their Black Studies courses are eligible to participate in the Senior Honors Thesis Program. Students who successfully complete the Senior Honors Thesis Program earn Distinction in the Major, which is reflected on the formal degree awarded by the University.
*All Black Studies courses are offered on the letter-grade option only. The P/NP option is not available, not even by petition. This policy applies to all students, inlcuding non-majors and non-minors.*