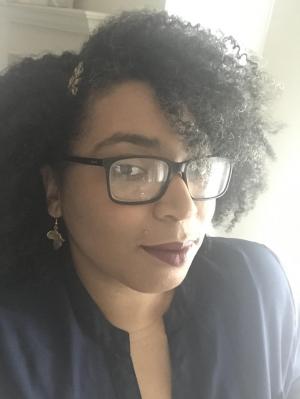 Black Star Assistant Professor of Black Studies
Bio
:
Candice Lyons is an Assistant Professor of Black Studies at the University of California, Santa
Barbara, where she previously served as a Chancellor's Postdoctoral Fellow in History and Black
Studies Dissertation Scholar. Her work can be found on the public history site Not Even Past as
well as the 2022 E3W Review of Books, for which she served as co-editor. Lyons' 2021 Feminist
Studies article "Behind the Scenes: Elizabeth Keckley, Slave Narratives, and the Queer
Complexities of Space" is the winner of the 2020 Feminist Studies Graduate Student Award. She
is currently completing her first monograph, which stages queer investigations into the types of
stories it becomes possible to tell when the archive is approached without the base assumption of
cisheteronormativity.