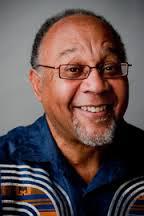 Bio
:
Professor in the Department of Black Studies and in the Department of History. He received his BA in Political Science from the University of Chicago and an M.A. and Ph. D. in History from the University of California, Berkeley.
Professor Daniels' book publications include: Lester Leaps In: The Life and Times of Lester "Pres" Young (Beacon, 2002); Pioneer Urbanites: A Social and Cultural History of Black San Francisco; and One O'clock Jump: The Unforgettable History of the Oklahoma City Blue Devils (Beacon Press, 2006). Professor Daniels is co-editor of Peoples of Color in the American West.
Other research interests include African popular music and the use of oral history and photography in the study of culture. Professor Daniels is currently working on a history of the city of Berkeley in the 1950s, and the history of the Santa Barbara Blues Society, the oldest non-profit organization of its kind.
Professor Daniels received the 2005 Keynote Speaker Award in appreciation of his support and contributions to the profession and to the San Francisco African American Historical and Cultural Society for his book, Pioneer Urbanites, on the occasion of the society's 50th birthday celebration.
Professor Daniels was the recipient of a Fulbright Lecturing/Research Fellowship in Japan in the Fall of 2007.  He will be teaching courses in African American History and the History of Jazz.  He will also be researching the history of jazz in Japan.