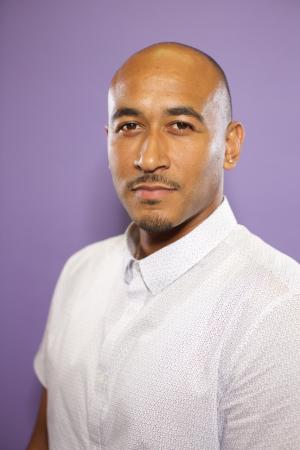 2021-22 Center for Black Studies Research Postdoctoral Fellow/Visiting Faculty in Black Studies
Education
:
PhD in Social Science and Comparative Education with a specialization in Race, Ethnic and Cultural Studies
MA in Education
BA in History 
Bio
:
Dr. Joaquin Noguera is a former social worker, K-12 teacher, school leader, and director of an international youth leadership institute dedicated to serving Black and Latinx youth through community activism and international travel. He is also a consultant and coach to schools, districts, educators and other learning organizations throughout the country. As a consultant and coach, he works in a variety of capacities to support the development and improvement of learning systems, structures, practices and processes – through strategic planning, vision and mission development and alignment, leadership coaching, in-class engagement support, evaluation and organizational review, curriculum design, workshops and trainings, and as a thinking partner - typically with a focus on equity, social justice and healing.
For his postdoctoral research, Dr. Noguera will convert his dissertation, Seeding Transformation for Seven Generations: A Case Study of Roses in Concrete Community School, into a manuscript and a number of research articles. Dr. Noguera's work examines education and schooling as mechanisms of social, cultural and political reproduction, and their potential to support transformation, healing and revitalization. His dissertation looks at how a school that was deliberately designed to counter the adverse conditions of a working class, urban Black and Brown community meets the social-emotional and academic needs of students while working to revitalize the broader community and support healing. In the case of Roses in Concrete Community School, the theory of change involves prioritizing critical hope, love, Black and Brown solidarity, and wrap around services. In addition, learning and teaching are structured by Ethnic Studies, English-Spanish dual immersion, and arts-based, social justice-oriented engagement. Looking at three levels of the school – learning and teaching; leadership, management and accountability; and partnerships with families and the community – the dissertation considers strategies, practices interventions and supports, as well as challenges faced by the school and its stakeholders. The project makes theoretical and empirical contributions to extant literature on critical education for healing and transformation in urban communities of color, critical theories of race, identity and social change, and both structural violence and healing at various levels of scale across place and time in a white settler colonial society.
The Department of Black Studies thanks Professor Sharon Tettegah for her support in Dr. Noguera's Visiting Appointment in Black Studies.